Our mountain and outdoor communities have crossed the line from being aware of what climate change could look like to experiencing the impacts every day. With record-setting heat, shorter winters, mega-droughts causing devastating wildfires and half-full rivers and lakes, climate change is an omnipresent and visible threat to the communities we love. As four-season tourist destinations, climate change presents immediate and overwhelming risks to our businesses, our livelihoods and our mountain culture.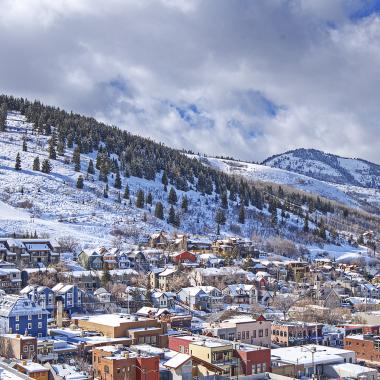 In 2016, Park City became the first mountain community to commit to net-zero carbon emissions by 2030. This achievement was the result of years of dedication and planning and a collaborative effort between local elected officials and government leaders, resorts, businesses, and deeply concerned citizen-activists who understood that climate change is a material threat to the future of our community and that only through bold leadership and a commitment from our entire community could we solve the problem.
But we know that in order to truly solve this existential issue, we can't act alone. Every mountain community has to set its sights on achieving the same ambitious goal. We must take-action at scale.
Launched in 2019, Mountain Towns 2030 set out to leverage the leadership and learnings of Park City to inspire and guide other mountain and outdoor communities to achieve the same ambitious goal quicker.
Today, MT2030 is a movement of cities, towns and counties, elected officials, business leaders, ski resorts, nonprofits and community leaders – uniting diverse stakeholders in our mountain and outdoor communities, and working together to address an issue that demands our collective strength.