The MT2030 Climate Solutions Summit
Vail, Colorado October 18-19, 2023
The Mountain Towns 2030 Climate Solutions Summit is the annual gathering of key stakeholders from our mountain and outdoor communities: local government elected officials, staff and sustainability teams, ski resorts, business and community leaders to collaborate on achievable solutions that accelerate a collective movement to zero-carbon emissions.
Taking place at The Hythe Vail and at various unique locations throughout the community, the goal of the Summit is to convene the community leaders in a truly collaborative environment. This peer-to peer sharing of ideas and approaches will help ensure that every community has the capability to deploy the most challenging climate solutions, quicker.
The unique format of the Summit features inspirational keynotes and conversations with some of our nation's foremost climate, business and community leaders, with hands-on workshops that will focus on actionable outcomes.

Every attendee will leave the Summit with a network of colleagues, and the tools to accelerate climate action planning in their communities.
---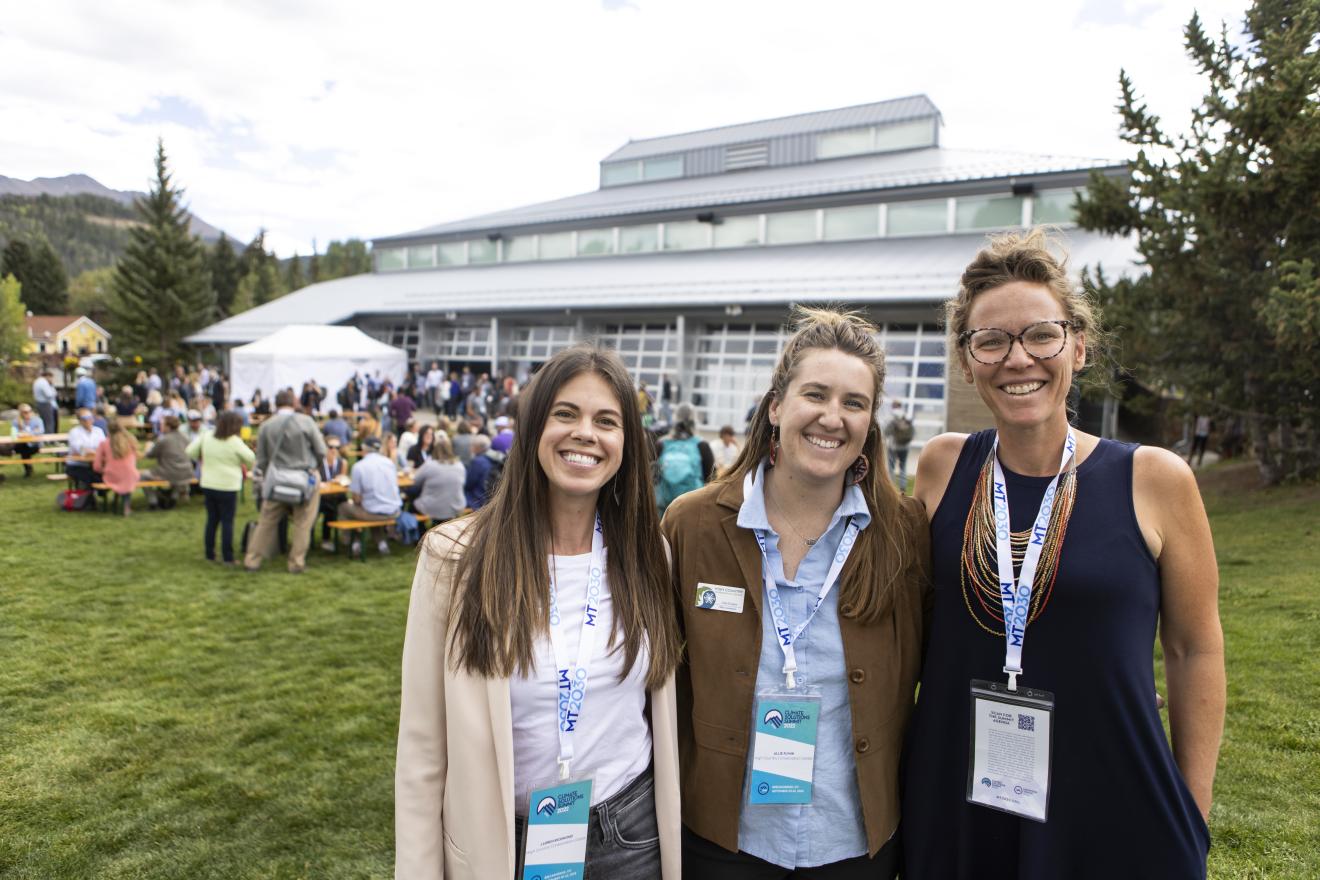 The Details:
Location/Dates: 
The Hythe, Vail, Colorado
Wednesday, October 18 – Thursday, October 19, 2023
Schedule/Sessions:
The program will begin in the morning on Wednesday 10/18 and will commence in the evening Thursday 10/19 with a special event. Tuesday arrival and Friday departure is recommended. 
Conference sessions will primarily be held at The Hythe.
Registration:
Registration details will be posted on our website by May 20th.
Cost will be approx. $400 per person
Lodging:
Conference sessions and sleeping accommodations will be at The Hythe Vail in the heart of Lionshead. Sessions will begin Wednesday morning, we recommend that you book a room starting Tuesday evening and departing Friday. 
All attendees are encouraged to stay on site at The Hythe for the best lodging rate and convenience to the conference sessions. Special lodging rates have been reserved for our attendees. Don't wait, space is limited!
Book with this linkfor special MT2030 Summit rates for The Hythe. Rates start at $189 per night for this beautiful property. Please note that after October 2, 2023 this rate will go up and rooms will only be space available – book early! 
If you are interested in extending your stay this rate will be available through the weekend. In the booking link you will also find instructions for tax-exempt organizations.