Overview
The MT2030 Solutions Project is a climate action framework that accelerates information sharing, tools, and collaboration amongst communities that aspire to achieve zero carbon emissions.
What is it?
The Mountain Towns 2030 Solutions Project is an eight-week working-group planning process, fostering collaboration amongst communities facing the same challenges. We build dialogue amongst peers and place actionable tools and resources in the hands of every community representative, building capacity and accelerating their climate planning process.
Program Framework:
Participating communities agree to join a series of eight monthly collaborative work sessions.

Monthly convenings give communities the opportunity to collaborate with peers, gain a deeper knowledge of specific climate planning challenges and solutions, and hear from topical experts each month.

Communities work together to build a database of solutions, a resource shared amongst participating communities to help them overcome their challenges and accelerate their work

A final MT2030 Solutions Project Guidebook is provided to each community containing the aggregated solutions from the session.
Interested in participating in the 2022 Session?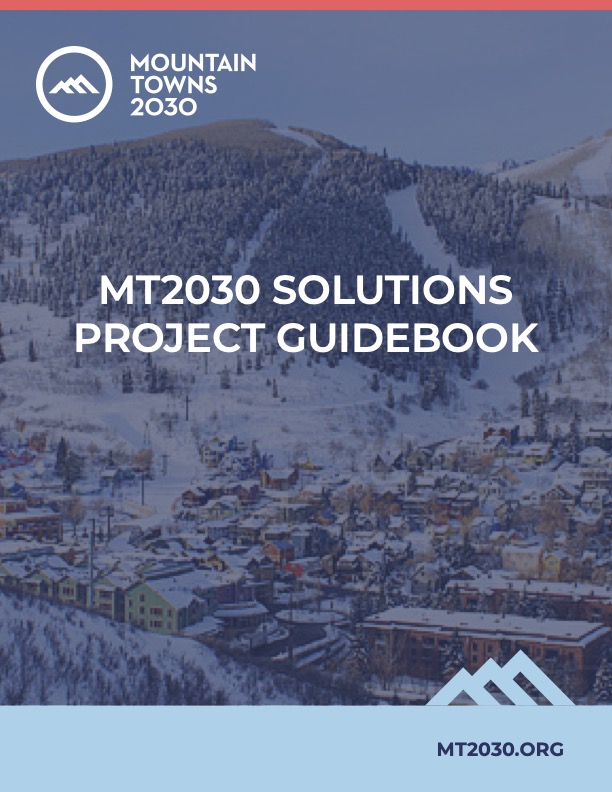 Download The 2021 MT2030 Solutions Project Guidebook

The 2021 MT2030 Solutions Project Guidebook is a compilation of the most innovative and effective solutions currently being implemented by the 2021 participating communities. Download it below.
2021 MT 2030 Solutions Project Participants